Ever since he was diagnosed with aphasia, a condition which affects one's ability to communicate, actor Bruce Willis has been keeping a low profile. His family has been open regarding his exact diagnosis, frontotemporal dementia, and has been keeping fans updated.
"Our family wanted to start by expressing our deepest gratitude for the incredible outpouring of love, support and wonderful stories we have all received since sharing Bruce's original diagnosis," his daughter Rumer Willis posted on the social media.
"In the spirit of that, we wanted to give you an update about our beloved husband, father and friend since we now have a deeper understanding of what he is experiencing.
"Since we announced Bruce's diagnosis of aphasia in spring 2022, Bruce's condition has progressed and we now have a more specific diagnosis: frontotemporal dementia (known as FTD)."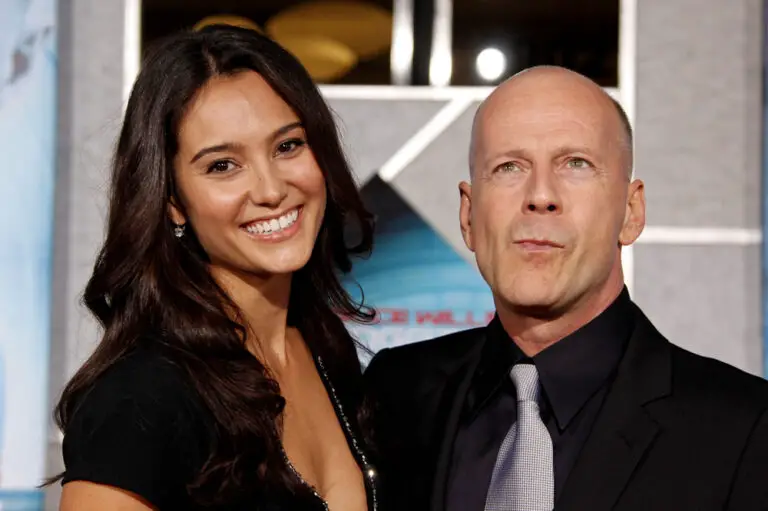 The family further added that as the actor's cognitive abilities are affected more and more, doctors do all in their power to make things easy for him.
Emma Heming, Willis' wife, is working with a dementia specialist to make sure the Die Hard star receive the best care possible. "My grief can be paralyzing but I'm learning how to live along side it. As my step-daughter [Scout Willis] told me, grief is the deepest and purest form of love. I hope you find some comfort in that too," she said in 2022.
Recently, Emma discovered the new Instagram feature which lets you discover photos and videos you have posted in the past. She then shared a memory of Willis praising her just a year ago. In the caption, Heming wrote: "What's this new Memory thingy on IG!? Omg, my biggest fan. I'm in love with him."
In the video, Willis could be heard saying he's 'crazy' about his wife's skincare brand called Cocobaba.
View this post on Instagram
Before the family shared Willis' diagnosis, his co-workers noticed he had trouble remembering the lines.
"It was less of an annoyance and more like: 'How do we not make Bruce look bad?'
"Someone would give him a line and he didn't understand what it meant. He was just being puppeted," a crew member commented on Willis referring to the actor's latest film, White Elephant.